About the project
Recently, during our lockdown in Singapore, my kids and I were stuck at home for two months. As we really missed school, we wrote some poems to objects in the primary school classroom and surprisingly, the objects wrote back! We ended up with a total of 20 poems and have illustrations by both the kids and their grandma (as it was a family project).
Stuff of Class
Once, there were two children,
their parents and grandparents.
They played games, painted the walls,
spoke about school, and all things cool.
Then one day, everyone needed to stay at home.
They missed many people and many things.
They imagined how it was like in class and what
everyone and everything was doing.
So they sent them letters.
Then, one day, something strange happened.
They opened their mailbox and saw some letters.
These are the letters that they sent and received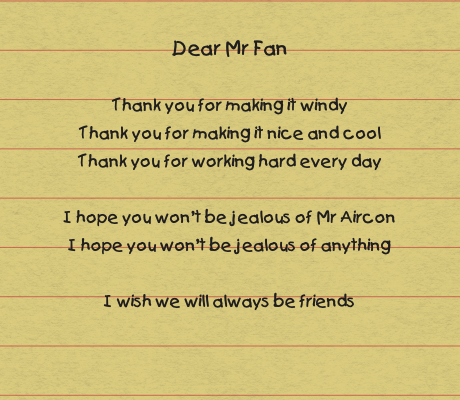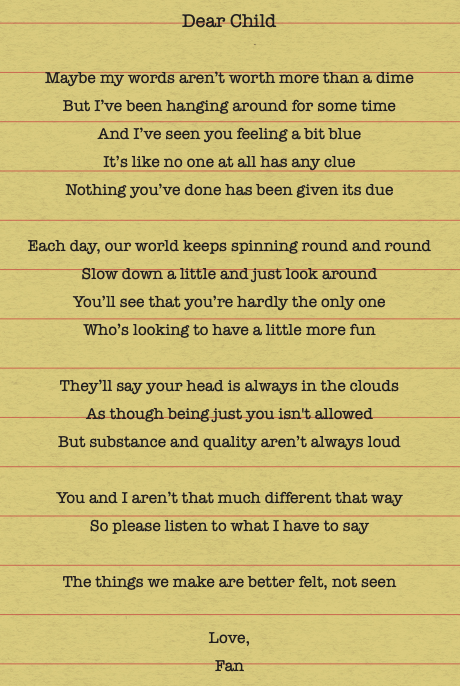 Pendemic is publishing one image and two letters. You can see the full body of work here.